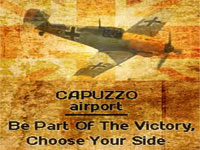 Sage release his RtCW Singleplayer Mappack (3 maps) SP Capuzzo Airport.
Story: January 1943 - The war in Africa is finally coming to an end. The Allied intelligence has discovered a group of Axis engineers planning a new super plane in Capuzzo Airport.
You have been sent to steal the blueprints and sabotage their project. Once you are done with it, you will be transported to a friendly location.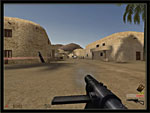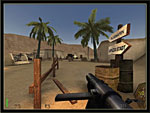 Sage veröffentlicht sein RtCW Singleplayer Mappack (3 Maps) SP Capuzzo Airport.
Die Story: Januar 1943 - Der Krieg in Afrika kommt zu einem Ende. Die verbündeten Alliierten haben entdeckt, das eine Gruppe der Achsemacht-Ingenieure einem geheimen Plan ausarbeiten, über ein neues Superflugzeug im Capuzzo Flughafen.
Du bist beauftragt worden, die BluePrint-Pläne zu stehlen und ihr Projekt zu sabotieren. Sobald du damit fertig bist, wirst du einem neutralen Standort zugeteilt.

Quelle: SD-Forum | Thx to Vicpas via Wolfenstein-HQ Forum