Happy 12th birthday, Wolfenstein: Enemy Territory!
Splash Damage's first game - Wolfenstein: Enemy Territory - was released exactly TWELVE YEARS ago. Wolfenstein: Enemy Territory was born on 29/05/2003. Wolfenstein: Enemy Territory was originally planned to be released as a commercial expansion pack to the popular FPS Return to Castle Wolfenstein and later as a standalone game.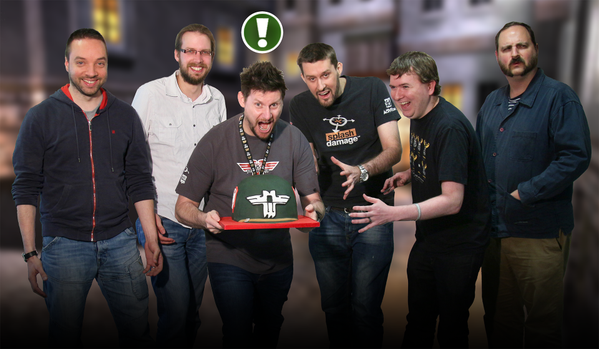 However, due to problems with the single-player aspect, the multiplayer portion was released on 29 May 2003 as a freeware standalone game.
In January 2004, the source code for the game logic (not the game engine) was released to the benefit of its modding community.
The game uses a modified Return to Castle Wolfenstein engine, itself being a heavily modified Quake III: Team Arena engine (id Tech 3, which has been open-source since 2005).

As of the first day of the 2010 QuakeCon, 12 August the entire source code was released under the GNU General Public License v3.Multiple source ports have been started.

While the attempts made by OpenWolf and ET:Xreal concentrate on innovating the renderer, the most active community project ET: Legacy focuses on fixing issues by backporting improvements from ioquake3 while staying binary compatible to the original game client, server and its mods.
Source: splashdamage.com | twitter/splashdamage | etpro.de
ET ULTIMATE INSTALLER 1.6 Version:1.6 Final
Kashu 29.05.2010 346 MB 6587



ET FULL VERSION 2.60 Version:2.60
SplashDamage 31.03.2009 263 MB 2318



ET-LOGOS HI RES Version:-
dexter 19.04.2009 6,400 MB 668