Wolfenstein II: The New Colossus Revealed
Proving that you can't keep a good gun-totin', hatchet-wieldin', Nazi-killin' badass down, BJ Blazkowicz is back in Wolfenstein II: The New Colossus. The sequel to the critically acclaimed shooter from award-winning studio MachineGames was announced at the Bethesda E3 2017 showcase, and will be available on October 27, 2017, on Xbox One, PlayStation 4 and PC.
Set in America in 1961, The New Colossus will take BJ (dubbed "Terror-Billy" by the Nazis) from post-nuclear Manhattan to small-town Roswell to the bayous and boulevards of New Orleans and beyond, as he leads the Resistance against the Nazi occupation of his beloved country.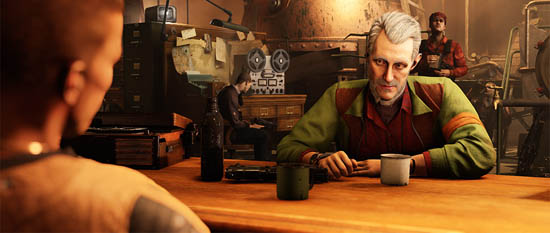 But this isn't just the riveting tale of one man's mission to build a movement and fight the evil that's overtaken his nation. BJ must also rebuild himself. After barely surviving the assassination of Nazi General Deathshead at the end of Wolfenstein: The New Order, BJ begins his exhilarating adventure while still recovering from his extensive injuries. Bloody but unbowed, he soon finds himself fully restored and stronger than ever. Along the way, BJ will mow down anyone in his path using an awesome arsenal of high-tech weaponry, including the Laserkraftwerk (perfect for disintegrating Nazi goons) or the Dieselkraftwerk (built to blast a bunch of enemies with gas-powered grenades). BJ can also get up close and personal using the new hatchet – because there's nothing more satisfying than slamming a handheld ax into the crunchy cranium of a vile Nazi commandant.
Whatever weapons he chooses to use, BJ can not only dual-wield anything from advanced pistols and submachine guns (or any combo of his powerful armaments), but he can upgrade those weapons as well – allowing for even more versatility when it comes to everyone's favorite pastime: killing Nazis.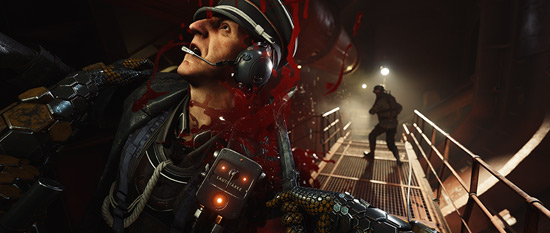 And he'll need every weapon he can find, because this time it's even more personal. Not only is BJ fighting to take back his homeland, but he's doing it alongside old friends (including returning favorites like Caroline, Bombate, Set, Max Hass, Fergus or Wyatt, and his now-pregnant partner Anya). These allies – along with new characters like Horton and Grace – will help BJ take down the villainous Frau Engel and her Nazi army, and spark the second American Revolution, ensuring there's a future for the burgeoning Blazkowicz family
A world-class shooter with gripping gameplay, compelling characters and a captivating story, Wolfenstein II: The New Colossus puts you into the Nazi-stomping boots of BJ Blazkowicz and lets you unleash your inner war hero. Whether you like to sneak around, run-and-gun, take a tactical approach – or all of the above – your goal remains the same: Rally the resistance and end the Nazi's tyrannical reign in America.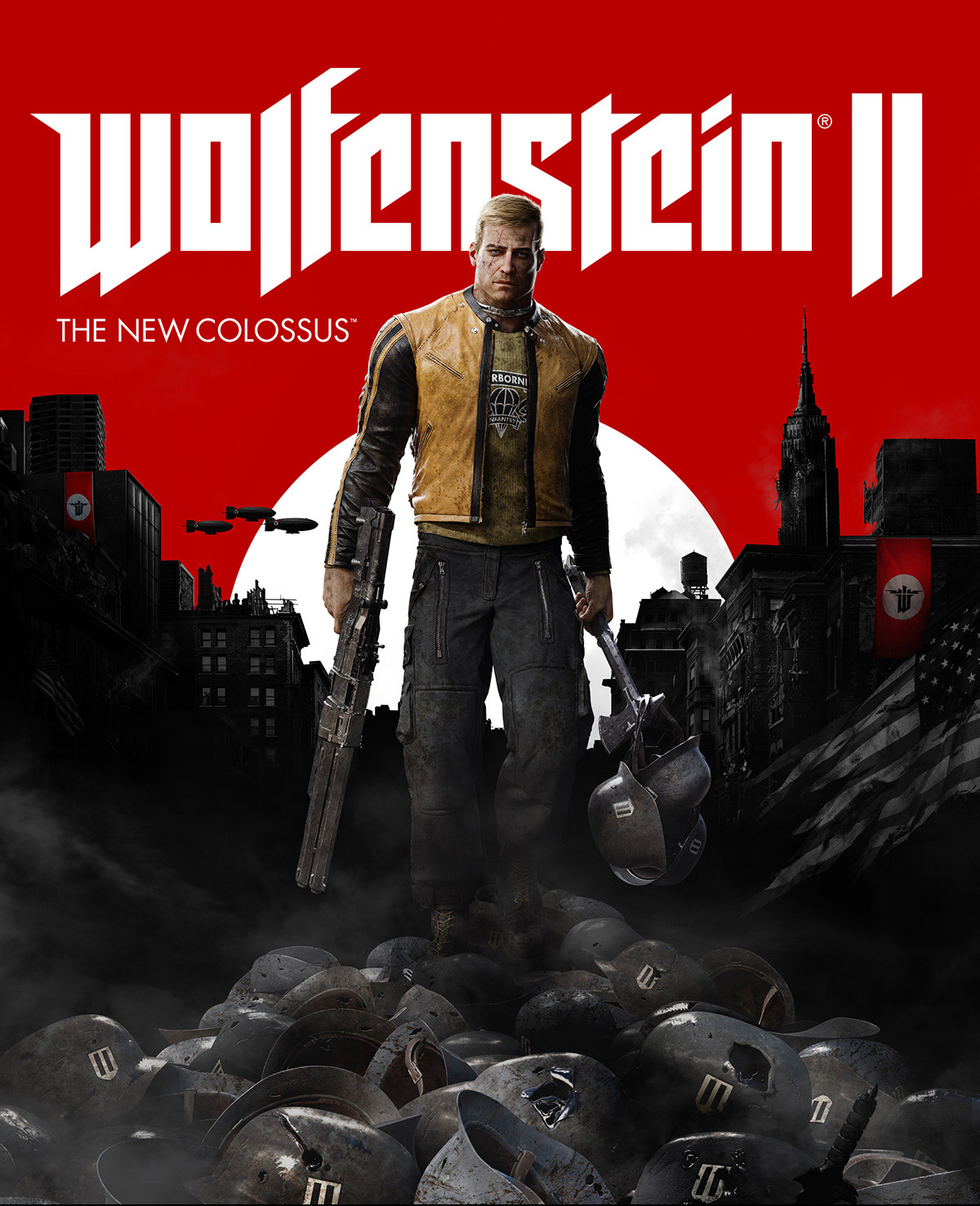 Look the horny (german or english) teaser...
publication: October 27, 2017, developer: Machine Games, player: 1, genre: Ego-Shooter, platforms: Xbox One,PS4,PC
Source: bethesda.net/wolfenstein-ii