New Snipermap UJE Snowy Sniper beta 3 made by [UJE] Niek - It's winter again ,cold weeks with snow ,it's the best time to sniper a bit that's why this map is set in a snowy atmosphere. It's a crossable map but most entrances of the houses are safe.
Hope you have fun in this map and have some nice holidays with you're family.
Neue Snipermap UJE Snowy Sniper Beta 3 erstellt von [UJE] Niek - Es ist wieder Winter, kalte Wochen mit Schnee, die beste Zeit um ein wenig zu snipern, weshalb diese Map eine verschneite Atmosphäre hat. Es ist eine überkreutzbare Map, aber die meisten Eingänge der Häuser sind sicher.
Wünsche euch viel Spaß auf dieser Map, und habt ein paar erholsame Feiertage mit euren Familien.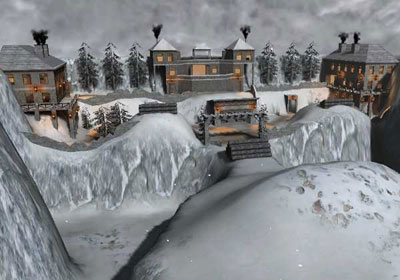 Quelle: Thx to [UJE] Niek via Shoutbox | ujeclan.com
SNOWY SNIPER B3 (UJE) Version:beta 3
[UJE] Niek 29.12.2012 10,08 MB 130